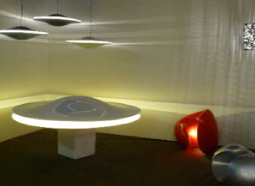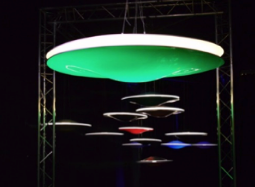 Mai Waelkens
We are delighted to be able to work with people who have tremendous talent and enthusiasm and help them develop their own individual ideas. As an interior architect and young designer, Mai Waelkens is using our composite material to explore new design concepts. Watch this space!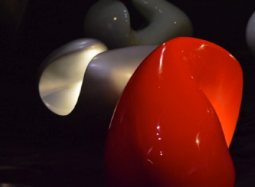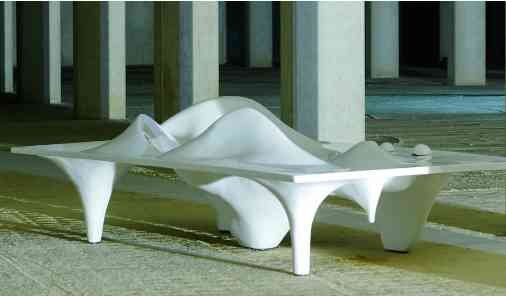 A bathtub concept by Bart Lens and Ben Steensels, which is marketed by the company Lambrechts Sanitair. This is a highly complex design featuring integrated taps and a heating system.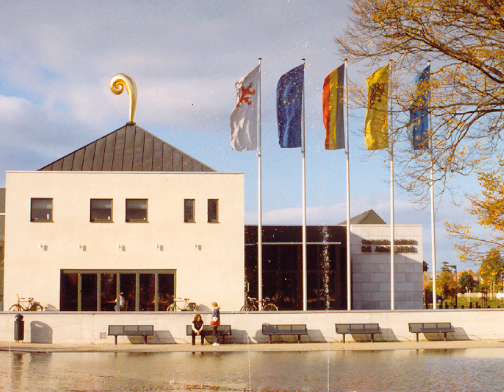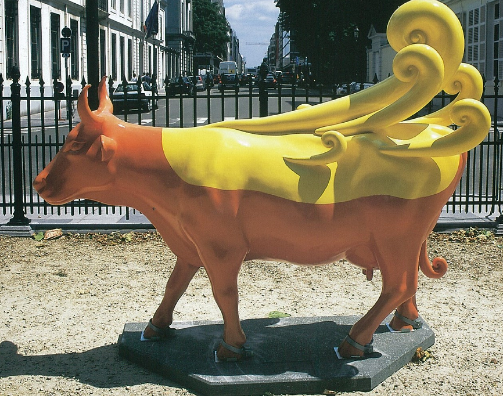 We have known this artist from the Belgian Kempish region for many years and in the area of design we are on the same wavelength. Luk is a tremendous asset to our company, and he has designed several tub feet for Gutmann.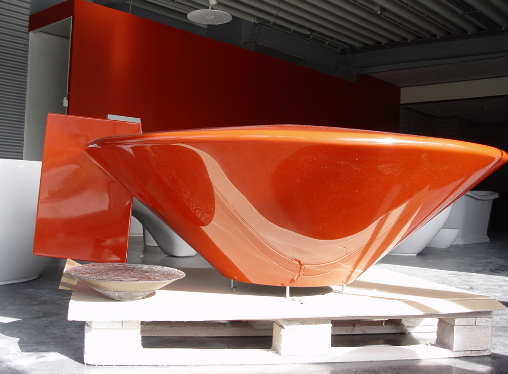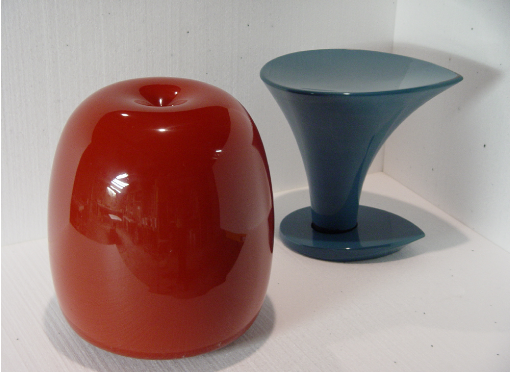 Frans Van Praet has worked with Gutmann on several occasions in the past. Our first project was the multicoloured "Drop" seat, along with a number of one-off designs.
In partnership with the Petrus company, we undertook for Belgacom what was literally one of our biggest projects. As a result, we produced what was at the time the biggest advertising column in Belgium, which stood for several years along the road to Zaventem Airport. For this project, we not only produced the columns, but we also supervised the assembly of the column on its supporting structure.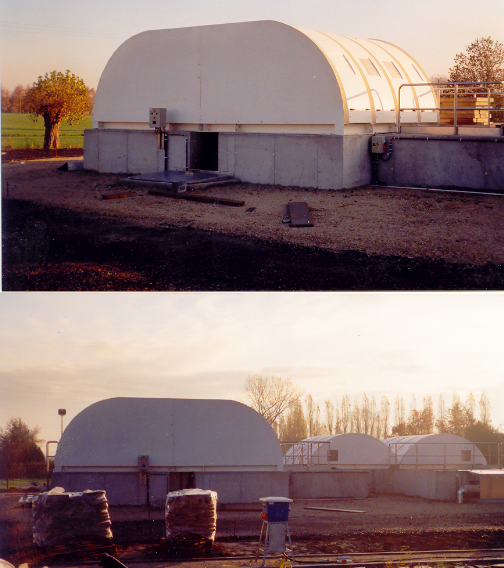 For the water treatment plant in Aalbeke, we developed a fully self-supporting structure made of glass fibre reinforced polyester I-shaped profiles.